The next big thing in betting – Esports betting for your sportsbook
Betradar's Esports Service provides you with a 360° service package, including all the tools needed to create your own innovative esports solution.
Offer your customers the broadest and most credible pre-match and live betting product available and cater to their needs for match information with our comprehensive Live Scores and Statistics solutions. Our esports Live Channel will complement your sportsbook, providing the fastest live match streams available anywhere on the internet.
Videos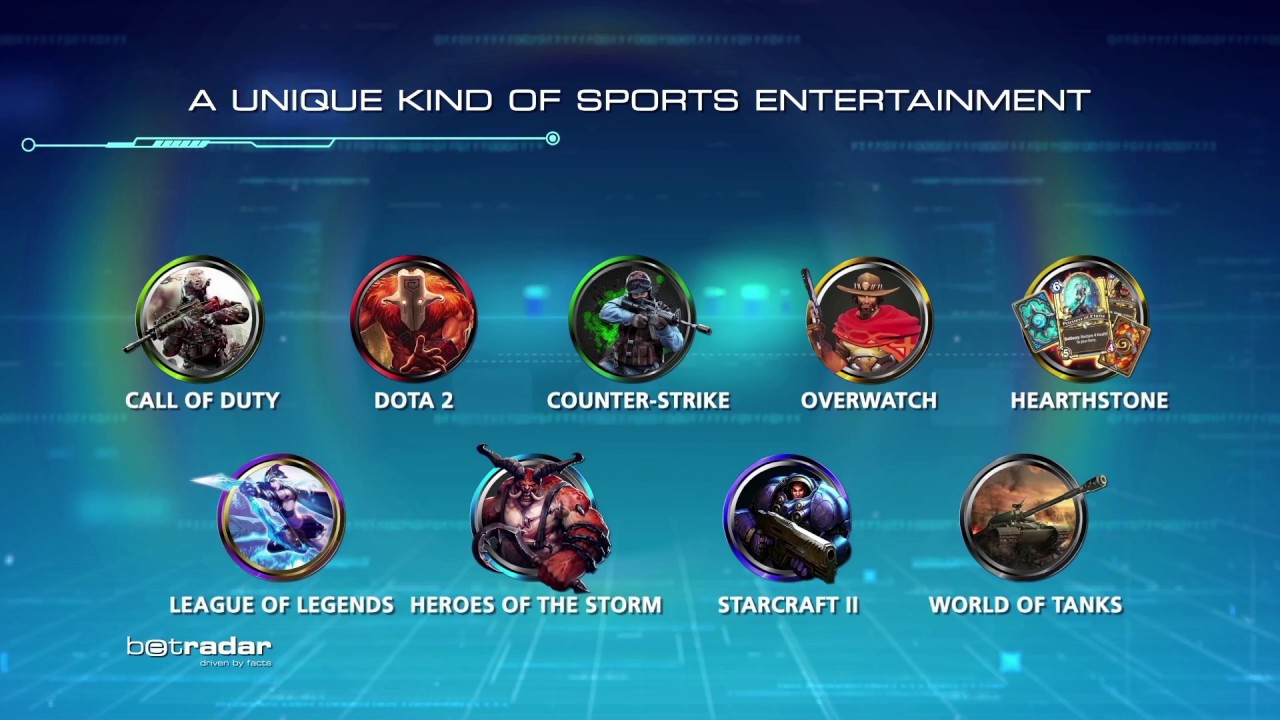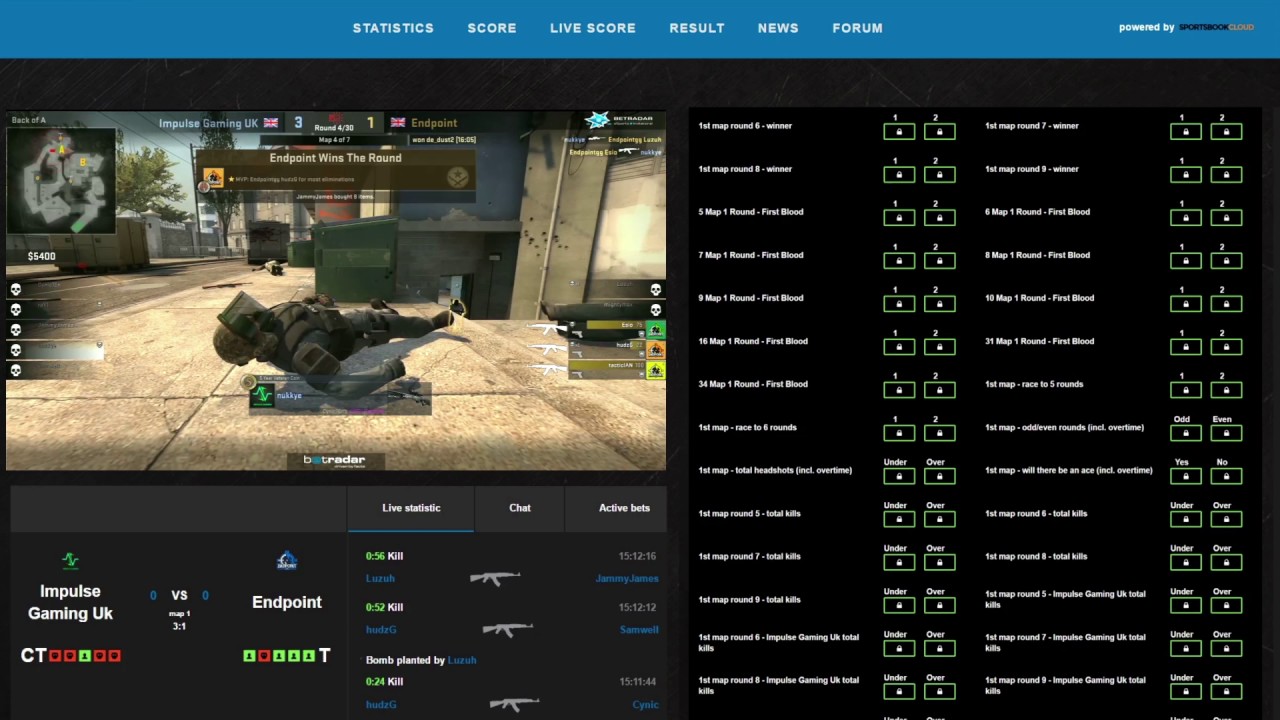 Downloads
Benefits of Betradar's Esports Service
Diversify your sportsbook with a unique kind of sports entertainment – as traditional sports are limited in number
Unparalleled data feeds and live streams – exclusively provided from us in partnership with ESL
Non-traditional pre-match and live betting markets – attractive to a new set of fans and players
One subscription to get the entire esports service portfolio – incl. content solutions and fastest live streams available
Easy and cost-effective implementation of all products into any business setup
Supported by the best integrity solution (FDS) in the market – to maximise protection of your sportsbook
Tomorrow's business opportunity is here today…
In esports a new revenue opportunity for bookmakers has emerged, and it's gaining serious momentum. According to international analysis companies, esports will definitely play a key role in the future of sports betting, with an estimated global wagering market of $12,2 billion by 2020.
The audience of the so called 'Millennials' are not comparable with today's traditional sports punters, so bookmakers have to be careful how they position themselves and how they engage with this new generation of potential clients.
If your business is not prepared for this worldwide phenomena – then losing ground on your competitors becomes inevitable. Esports has garnered the attention of everyone from major investors, brands and advertisers, to, of course, gaming houses.
Your would like to know more about esports? Download our white paper, hot of the press.
ESL
is the world's largest esports company, leading the industry across various games with numerous online and offline competitions. It operates high profile, branded international and national leagues and tournaments such as the Intel® Extreme Masters, ESL One, ESL Pro League, ESL National Championships, as well as grassroots amateur cups, leagues and matchmaking systems. ESL covers a broad field of services in gaming technology, event management, advertising and TV production, fully catering to the needs of the esport's ecosystem. With offices in Germany, Russia, France, Poland, Spain, China, North America and partners in many other countries, it has a truly global footprint.
For more information about ESL, please visit www.eslgaming.com
DOJO MADNESS
is a technology-driven company founded by several esports and gaming veterans including Jens Hilgers, founder and chairman of Turtle Entertainment/ESL. Harnessing the latest innovations in machine learning, the team has created a set of sophisticated tools that help gamers master their play.
DOJO's service has developed complex models based on the analysis of over 450,000 rounds and 18 million individual data points. This has enabled the generation of reliable real-time probabilities for both pre-match and live betting events, allowing us to provide bookmakers with the most credible live betting offering available.
For more information about DOJO Madness, please visit www.dojomadness.com
Client Integration Examples
Get in touch with us now!
Our highly-experienced team is pleased to personally deal with your enquiry.