The most efficient live streaming solution for the betting industry
Live Sports video content – alongside your in-play betting offering – is key to increasing turnover by strengthening your customers' bet-stimulation, retention and loyalty. Not only can live pictures within your in-play betting offering help increase visit duration to your online or mobile service but it enables punters to follow the flow of a match from a single source – helping to ensure they'll place even more bets as they watch the events directly connected to your live odds.
Our flexible widgets can also enrich your offer when combined and placed on screen in the best way to fit your demands.
Videos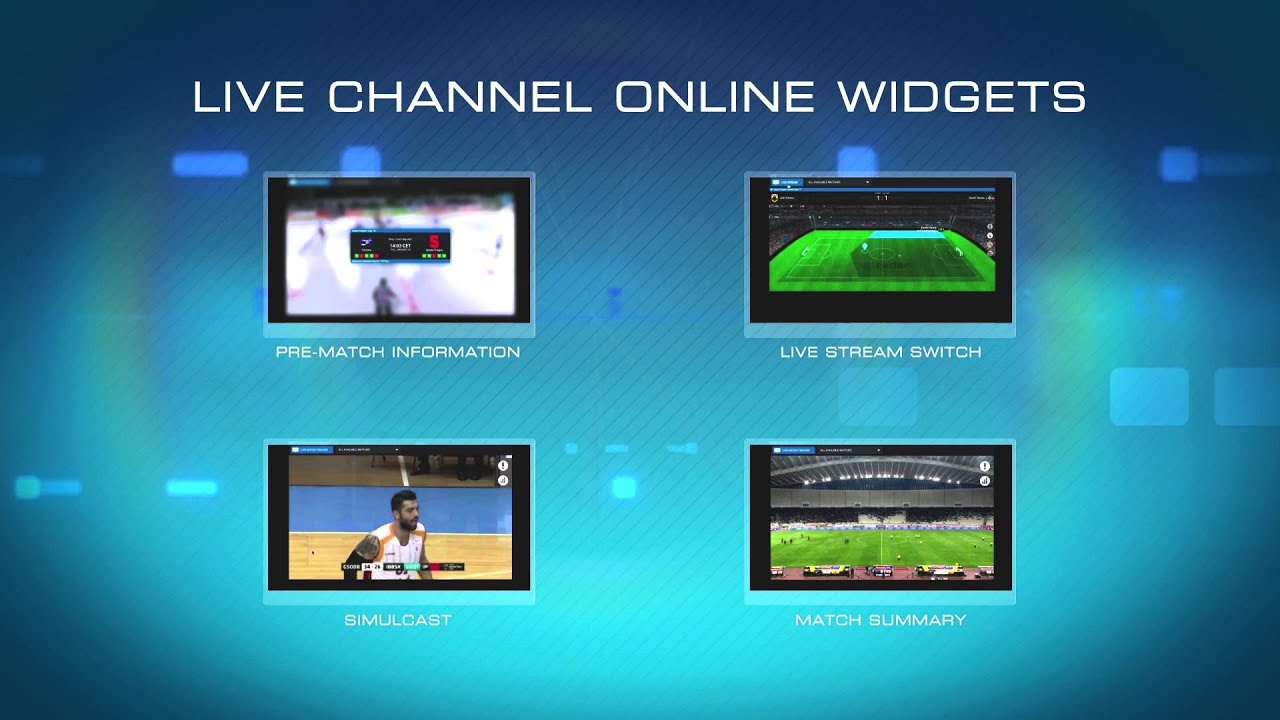 Downloads
Over 35,000 live events per year
One integration guaranteeing access to the entire media rights portfolio of Betradar
Most efficient soccer and tennis packages in the market
Available widgets increase user experience
24/7 availability of live sports to provide your clients live betting stimulation all day long
Fully hosted player solution with low deployment and set-up costs
Betradar's Live Player – the solution to simplify your integration process
Our new and fully hosted Betradar Live Player for the Live Channel Online simplifies and accelerates the integration process for bookmarkers and provides a low cost deployment and set-up procedure for your business. Betradar's Live Player can be used as an embedded player next to your sports betting offer as well as a pop-up player. Furthermore, Betradar's Live Player can be accessed on mobile and tablet devices.
Extend Betradar's Live Player with existing betting – such as In-Play Minigames – and content solutions to create an immersive, fast-paced betting experience that surrounds your streamed offering.
Betradar's Live Player supports:
Flash streaming
for flash player
HLS streaming for iOS
and Android (present in
HTML5 Player)
Integration of
further plugins
Combination with plugins
of Betradar's Content
Solutions and Live Sports
Betting Games

You already have a player in place?
No problem. Betradar's live streams can be integrated
seamlessly with most of the existing players.
Live Channel Online Widgets
Provide your users with a feast of valuable opportunities
Live Stream Switch
One easy click lets punters switch from the live picture to the live match visualisation by our proven Live Match Trackers, enriched with valuable live statistics. Easily integrated on screen and customisable to suit your needs.
Simulcast
Several Betradar Matches running in parallel and not sure what to watch? Switch to where the action takes place and be right at the spot when decisions are made. The simulcast option gives your customers the freedom of choosing between different games.
Match Summary
Statistics are key for making predictions. The summary widget provides statistics after a set in tennis or volleyball, at half-time in a football or handball match or in the third break in ice hockey. An icon leading to these statistics appears and provides punters with what they want – information to place the next bet.
Pre-match information
The pre-match information is displayed for either teams or players just before the start and also available during the game. Comprehensive information available for several sports helps punters predict upcoming match results, make decisions and place bets.
GET IN TOUCH WITH US NOW!
Our highly-experienced team is pleased to personally deal with your enquiry.